Aim Higher and be Free Sooner
How Easy is it to Earn Money Betting?
Answer... A lot Easier with Multi Bets.

The Ultimate Discovery In Racehorse and Sports Betting Management Techniques.
We are now releasing our Multi Bets Software and Dominator Plan.
You're doing yourself more harm than good! If you continue to bet without using this management software!
Is your money management all over the place like fish guts? (no offense intended to fishermen or woman.)
This is

way better

than Dutch Betting!
We will show you step by step, how to invest on the races.
You do not need to know anything about racehorse form.
The selection plan book will show exactly how to pick th 1,2, or 3 horses to bet on.
Just take 120 pounds, euros or dollars and see what you can achieve!
Starting with a bank of only 120 you can double it in 5 days!


Then you bank is 750 you can deliver a profit of over 100 a day..everyday!



KEEP READING FOR A

LIFE-CHANGING

OFFER!

Multi Bets was original sold as and excel program, but now it is a web based software so it is much easier and simpler to use. You can run different series of Multi Bets, one for Sport, greyhounds, horses, it is up to you how many series of Multi Bets you want to run.

Multi Bets was designed and tested by John Pringle of Brisbane, Australia.
This retired Geologist invented the entire program.

 

It is light years ahead of the old fashion "Dutch Book" method of investing!
This is why
you can't WIN without

this software!
Structure Money Management

Built in safety Plan

Allow you to be multi horses

Easy to Use

Web Based, so it is close at hand

Use for Sports also
Act NOW!
35 only!
We are offering limited number of outright ownership of this software!
Are we telling the truth? You'll never know! But that's not the point!
We are releasing a limited amount of these software packages with The Dominator and 80/20 Rule at the discounted price. Plus you will be getting and unlimited licence to use this software.
But if you get in NOW you will have the licence for life! If you chose that option!
WATCH THE MONEY ROLL IN!
This Multi Bets/ Dominator package is for people who start with a small bank and are bold enough to rally attack the bookmakers, Tote or Betfair to make fast profits.
You will break all the so-called rules when you use Multi Bets.

What a wonderful feeling!
The Multi Bets Software allows you to back up to 3 horses in any qualifing race.
The races and selections are identified by the Dominator Plan. However you can use the software on any of you betting if you wish.
This Dominator Selection Plan is designed for racing world wide. It can be easily used in any country..UK, USA, Australia, Canada, Hong Kong, South Africa, New Zealand, Singapore, Japan or thoughout Europe.
The Multi Bets Software & The Dominator Plan are very powerful race horse wagering team!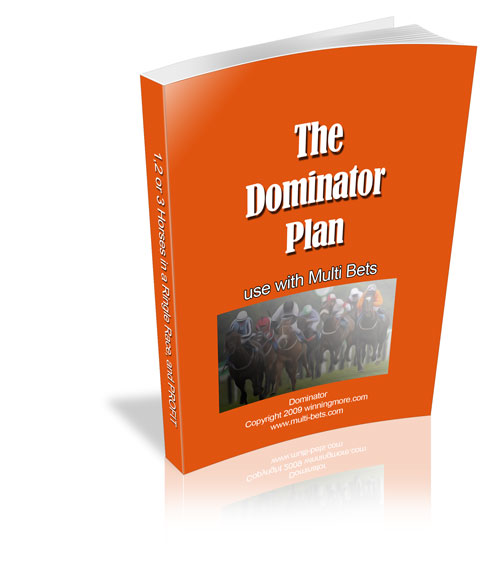 Follow the steps outlined in the ebook and using Multi Bets Software we will have you up and earning constant money in no time at all. We recommend a small starting bank of less than £100.
We do not advise any customer to risk large starting banks.. as it is not necessary with these tools.
You not only get this
really cool

, Method of selecting winners, you get the Multi Bets Software!
That's a
£59.99 value!
Works in Any Country!
Software is web based, so you have access on any computer!
Works on Win and place betting, backing.
Unique Money management to your betting!
When ordering the Multi Bets Software and The Dominator Plan you will receive the following:

Access for Life to the Web Based Multi Bets Software

The ebook The Dominator Plan

The pdf manual for Multi Bets

Plus a bonus ebook 80/20 that you can use with Multi Bets
BONUS SYSTEM!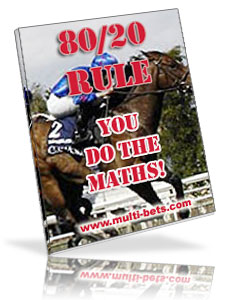 And all for only.....£59.95

The Dominator Plan will show you how to easily identify the runners to bet on.

The " Multi-Bets Full Information Book" will show you exactly how to use the Software. Step by step.

All you need to do is insert the number of selections on the Software and then place the bets.

So easy it's embarrassing.

You can bet on 1, 2 or 3 runner in your selected race.

The package will be delivered to your computer in a PFD format no waiting!


The whole Multi-Bets/Dominator package can be delivered directly to your e-mail address instantly.
Read what our happy customers have to say!
What are users saying?
Hi Steve,

I'm really impressed with this multibet software. With the ease of the staking I can now keep track of my winnings.To be honest I find it most profitable on the U.K dogs.With the small fields and realistic odd's it's not that hard to find great price winners and keep the bank growing. Thanks Heaps.

Scott Morley
Melbourne, Australia.
---
Dear Steve
Just a quick note to inform you that i have doubled my bank in less than a week thanks to your ingenius MULTIBETS SOFTWARE PROGRAM. Multibets is great for the novice or experienced punter.The software comes with easy setup instructions and is great for punters who want to back more than one horse in a race.
I doubled my bank using the methods from the two ebooks ( dominator and 80/20) that came with Multibets but you can use your selections. Multibets can be used worldwide at any time of the day or night. Steve thanks again for selling a wonderful piece of software .
graeme, nsw, Australia
If you download NOW, we'll give you this

EXCLUSIVE OFFER!
We'll give you a FREE DOWNLOAD of our 18+ Systems.
PLUS:
You will get unlimited lifetime access to Multi Bets if you take that option (licensed for 1 year normally)
A management plan that saves banking you bank roll
The Dominator Plan
The 80/20 Plan
A way to make racing pay.
A software you can use on your own selections
IT WON'T MAKE THE BETS, only advise you how much to bet.
And so much more!!
We are doing 35 copies with lifetime access
Not £59.95

Save £30.00 Today!!
Pay just £29.95
(Around $50.00 Aussie)


Plus you get lifetime access to the software

These are safe secure payment gateways.
OR you can Get 1 year access
FOR £19.95 for 12 months only.

(renewals are at £19.95 a year)

These are safe secure payment gateways.
Thanks for visiting, I do hope you join us, this is a great way to bet and win.
Cheers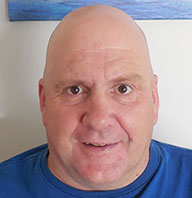 Steve Davidson
www.winningmore.com
© 2009-2017 Multi-Bets.com